Welcome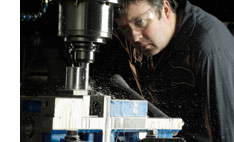 RSB Transmissions NA, is the US arm of the India based RSB Transmissions (i) Ltd., and manufactures quality precision

machined parts and assemblies to cater to the requirements of many sectors of industry including automotive, medical, railroad, and aerospace

.

India Head Quartered RSB Transmissions (I) Ltd.,

which is a fast growing global engineering organization with business interest ranging from design to manufacturing of aggregates and systems related to commercial vehicles, passenger cars, construction and farm equipments and a wide variety of automotive and off-highway equipments,

acquired 100 % stake in Miller Brothers Manufacturing (now known as RSB Transmissions NA, Inc), located at Homer, Michigan, in November 2006 through its fully owned SPV subsidiary RSB North America LLC, USA

In 2009, the name of the company was changed from Miller Brothers Manufacturing to RSB Transmissions NA, USA to correctly reflect the current ownership of the company. Our current facility is 108,000 square feet with adequate land for expansion and employs around 150 capable persons.

RSB Transmissions NA, USA, since its inception as James Miller Machine Co., in 1946 has transformed itself to have now become synonymous with quality precision machining, fabrication and assembly. With the passage of time, the company has grown from serving local customers primarily in Michigan, Indiana and Ohio to now serving a wide array of local and international customers.